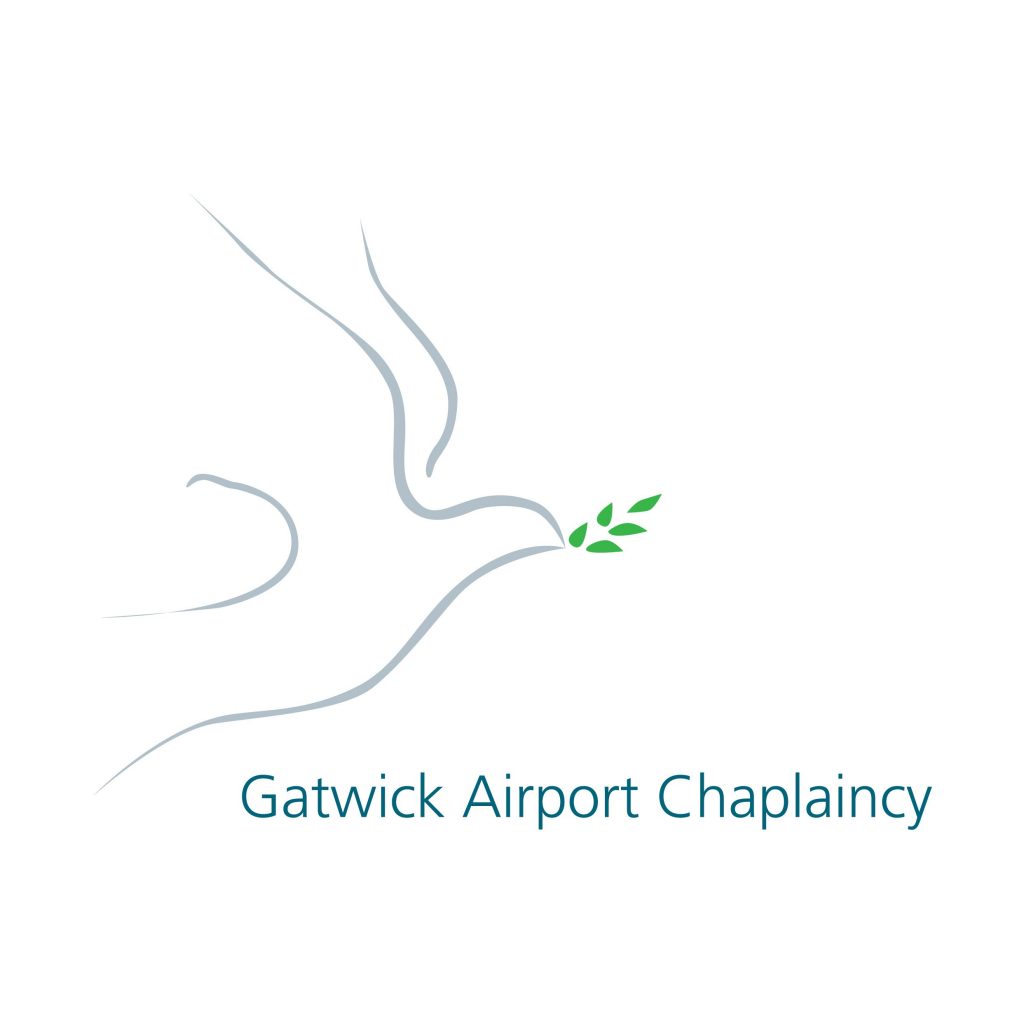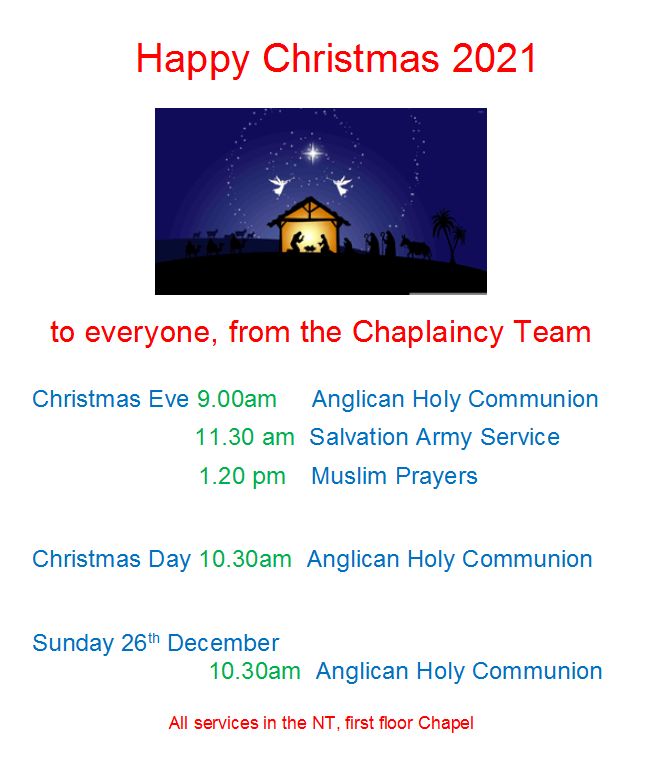 2021 Christingle Service, Wednesday December 22 at Noon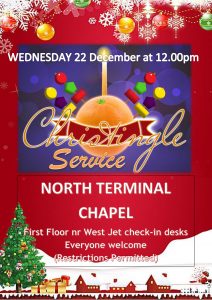 So what is a Christingle Service? According to the Children's Society, which has hosted them for half a century, "Christingle celebrations are named after the Christingles that are lit during the ceremony. Christingles are oranges wrapped in red tape, decorated with sweets, with a candle on the top":
There is no one way to hold a Christingle celebration. From large gatherings in churches and schools, to intimate events online, outdoors and sometimes even forests. People typically sing Christmas carols, come together in prayer and have fun. During the service, each person takes a Christingle and the candles are all lit to create a warm, magical glow symbolising the light of Christ and bringing hope to people living in darkness.
Christingles are homemade using oranges and a few other bits, as you choose. You light the candle at the end of a service to spread a magical glow around everyone.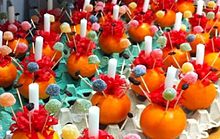 Each part of a Christingle has a special meaning and tells a story:
The orange represents the world
The red ribbon (or tape) symbolises the love and blood of Christ
The sweets and dried fruit represent all of God's creations
The lit candle represents Jesus's light in the world, bringing hope to people living in darkness.
Christingles themselves started back in the 18th Century, in the Moravian church in Germany, at a children's service in Marienborn in 1747. Bishop Johannes de Watteville wanted a way to explain the happiness that had come to people through Jesus, and created a symbol — the Christingle — to do this.
Christingle comes from the German word Christkindl, meaning 'Little Christ Child', used to celebrate Jesus Christ as the "Light of the World".
Please join us online and in the North Terminal Chapel for this warm and happy event. Materials to make Christingles will be available at the chapel along with lots of help. The service will be socially-distanced, and if there is insufficient room could overflow to the corridor outside.
2014 Gatwick Airport Charity Carol Fundraiser
Launching the Christmas season with style, Ifield Community College Choir shone through a full 2-hour programme of traditional carols supported by VIPs including Her Worship Mayor Brenda Smith and consort Jim Smith. Amanda Jupp, Chairman of West Sussex County Council; Crawley MP Henry Smith; Olympian Sally Gunnell and Father Christmas also pitched in with children, staff and parents from Chestnut Tree House, the only children's hospice in Sussex.
Chestnut Tree House, Cancer
Research UK and TravelCare (an independent registered charity that has assisted troubled passengers at Gatwick since 1986) are the three charities chosen by the airport to benefit from fundraising by staff over 2015. The choir was the first of more than 30 musical groups performing at the South Terminal over the holiday season.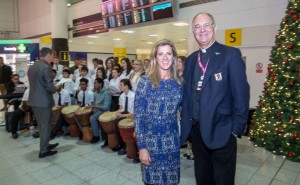 Olympic Athlete Sally Gunnell with Gatwick Chaplain Revd. Jonathan Baldwin beside Ifield Community College Choir and musicians.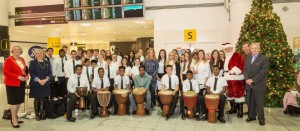 Ifield Community College Choir with Crawley Borough Mayor Brenda Smith and West Sussex County Council Chair Amanda Jupp on the left, Santa and Jim Smith on the right.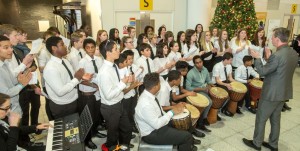 Ifield Community College Choir launches the Christmas season and 2015 charity programme for Gatwick airport.
[Photos courtesy of Steve Bates Photography Ltd and Gatwick Airport Limited]