Gatwick Airport Chaplaincy Team
The chaplaincy team is responsible for regular multi-denominational services at both the South and North terminal chapels and is available for pastoral support as needed. Chaplains are also trained as Emergency Responders should the need arise.
To get in touch with an individual chaplain by email please use the Contact Page and include the chaplain's name in the subject line.
What The Chaplaincy Offers
A person of faith ordained and trained
Worship in a multi-faith chapel
A quiet place for prayer and reflection
Availability
Time and a listening ear
Confidentiality
Respect and acceptance
Impartiality
Support in a crisis or bereavement
Bridge building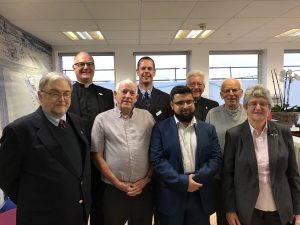 The airport chaplains, December 2016. Left to right: Buddhist Richard Heybroek, Rev. Canon Jonathan Baldwin, Mr. Andrew Dean, Pastor Grant Robbins, Haafiz Mohammad Vohra, Rev. Deacon Ian Wells, Rev. George Pinnell, Sister Jo Threlfall. Not shown, Maj. Gwenn Cox.
Reverend Canon Jonathan Baldwin
18-year career in banking
Two years in residential Theological College, Chichester, Sussex
Two years' Ministry in Crawley as Deacon (1994) and priest (1995)
From 1996 – 2002, Second Curacy serving two churches; St Mary de Haura and St Nicolas, Shoreham by Sea.
From 2002 to date, Anglican Chaplain at London Gatwick Airport
Past President of the IACAC (International Association of Civil Aviation Chaplains)
Since being ordained I have been part of the Diocesan Team, looking after a small Deaf Church – I hold a Level Two qualification in Sign Language CACDP
Phone: 01293-503857
Andrew Dean
I have recently retired from the retail industry and am a keen golfer and enthusiastic sports follower. I am married to Sue and we have two children and four grandchildren. I have over 30 years' experience as a committed Christian, have been involved with the chaplaincy since 2000, a regular mission leader with Through Faith Missions and a member of The Society of Contemporary Evangelists.
Phone: 01293-505540
Major Gwen Cox
Affiliation: The Salvation Army representing Free Churches
Phone: 01293-505775
Richard P. Heybroek
Affiliation: SGI-UK Buddhist Society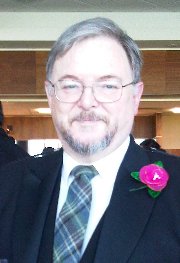 My background is in flight simulation and applied psychology with Philips, Canadair/Bombardier,  Rediffusion Simulation and LOFTwork Ltd, looking at human error and organizational safety. Founded the Human Factors Group of the Royal Aeronautical Society in 1995, consulted in rail and aviation safety, currently a retired company director. Read undergraduate and graduate Philosophy and Psychology at McGill University before becoming a practicing Buddhist:
Mahayana Buddhist in the T'ien T'ai Eastern tradition with the Soka Gakkai Nichiren sangha.
Sussex and Surrey HQ Leader to 2010, currently Gatwick District leader.
Completed four-year Study Lecturer qualification in 2004.
Phone: 01293-505540
Reverend George Pinnell
Affiliation: Anglican Church


I have spent most of my working life in the aircraft industry starting at Fairey Aviation, serving a five year apprenticeship. Later I worked at British European Airways in their engineering department servicing jet engines for the airline fleet as a Licensed Engineer. With the merger of BEA and BOAC I become a full member of British Airways.
Later I became a technical manager and looked after the airline's apprentices at Heathrow and Gatwick Airports which led to me organising the Links with Education programme.  My last few years at BA were spent in the airworthiness department organising the sale of redundant aircraft.
In 1996 I attended the North Thames Ministerial College which led, three years later in 1999, to my ordination at St Paul's Cathedral.  I served my curacy at St John the Baptist in Hillingdon and then continued there with the ministerial team. I also spent eight years as a part time Chaplain at Heathrow Airport. In April of this year I finally retired from my ministerial duties in the Willesden Diocese and moved to Stone Cross Pevensey with my wife, Beverley, who is also ordained. We both have Permission to officiate in the Chichester diocese.
Since settling in Stone Cross we have joined a local church and I have been welcomed into the chaplaincy at Gatwick.
Major Ian Payne
Affiliation: The Salvation Army representing Free Churches
Phone: 01293-505540
Sister Jo Threlfall
Affiliation: Sisters of Notre Dame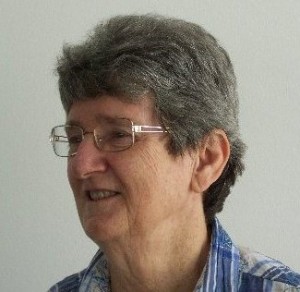 Born into a Lancashire/Irish family, grew up in Yorkshire and Surrey. After a Teacher Training course, I joined the Sisters of Notre Dame, a group of women who educated and proclaimed the Goodness of God to the poor and marginalized across many countries of the world. I taught in the UK for ten years, and for 23 years on the African Continent.
From 1977 to 1997 I taught in schools and womens' development programmes in Nigeria, moving to Zimbabwe and South Africa to continue similar work. On my return to the UK in 2000 I did voluntary work with the Catholic Agency for Overseas Development and taught English at the Refugee Council. I later joined the multi-faith chaplaincy team at Brixton Prison part time while doing further studies in spirituality.
After moving to Crawley six years ago I joined the airport chaplaincy, becoming the first woman to be part of the multi-faith chaplaincy team.
Phone: 01293-503851
Imam Muhammad Umair Vohra
Affiliation: Muslim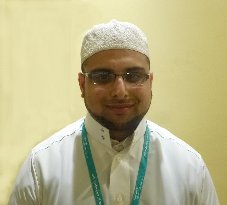 I am originally South African, where my father also first qualified as an Imam. When he was invited to become an Imam for the Croydon mosque I joined him here in the UK to study the Quran and learn Arabic as part of a normal upbringing.
I enrolled in an Islamic school in Chiselhurst, Kent, in 2004 where I studied both academic and Islamic subjects, graduating in memorisation of the Holy Quran and academic courses in 2006.
In late 2006 I travelled to South Africa to a specialist Islamic university to continue my studies in understanding and writing Arabic and to prepare and deliver sermons for Friday prayers, graduating with the title of Haafiz in 2007.
Since returning to the UK I have been working as an airport security officer while taking part time tuition in Quran and Arabic, and leading Jummah prayers in various mosques. For the past four years I have also led Taraweeh Prayers during Ramadan in the Purley Islamic centre.
Phone: 01293-505540
Reverend Deacon Ian Wells
Affiliation: Roman Catholic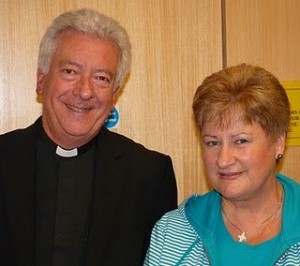 Deacon Ian Wells is part of the Roman Catholic Chaplaincy Team at Gatwick Airport. Ian was Ordained Deacon in 2008 by Bishop Kieran Conry in the Diocese of Arundel & Brighton. Previously, Ian was an Executive in the Oil Industry in a career spanning over 40 years. Deacon Wells is also active in parish life in Surrey with his wife Jean. They have three children living in three different countries (USA, Ireland, and England) and seven grandchildren.