Objectives
The Gatwick Chaplaincy provides chapels and resources for different faiths in both the North and South terminals:
A place that is always open, affirming all the faiths at the airport.
A place set apart for individual prayer and meditation.
An oasis of tranquillity and quiet in the rush and stress of work and travel in today's hectic airport environment.
A chaplain available for anyone – traveller or staff – facing emotional crisis who need personal guidance and counselling.
News and Events
On the Passing of Her Majesty Elizabeth II
21 April 1926 – 8 September 2022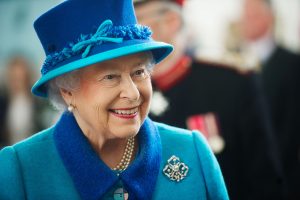 Gatwick Airport Chaplaincy, with the wider airport community, joins the nation in mourning the passing of our longest-serving and much loved monarch.
IACAC Statement regarding the COVID-19 pandemic

The International Association of Civil Aviation Chaplains (IACAC) encourages its members and every airport chaplain to continually offer their support to passengers and staff alike, to be a kind presence in the midst of this turmoil. We offer our sincere and ongoing prayer for each person affected by the disease and its economic consequences. For the full text of this message from the International Association of Civil Aviation Chaplains please see the IACAC page.
Gatwick Chaplaincy continuing support for passengers and staff
During the COVID-19 emergency the Chaplaincy will hold routine services subject to official guidelines and terminal use policy. There are also chaplains on duty, available by phone, text and e-mail.  We hold some online services supplementing traditional services: please see the Scheduled Services page for more information.
Where We Are

Gatwick Chaplaincy support for Conflict Zone Refugees

The Chaplaincy offers prayers for those caught up in conflict zones or fleeing them in dangerous conditions, particularly during the current fighting in Ukraine. We pray for a world at peace where all can find security and happiness.
Gatwick Travel Advisories

For rail and flight information and current airport status please see the Gatwick Airport website or Twitter feed @Gatwick_Airport. Airport staff and passengers are advised to plan their connecting rail travel at: http://www.nationalrail.co.uk/
Prayers for Travellers
For this and other prayers for those who travel, please see the Prayers page.