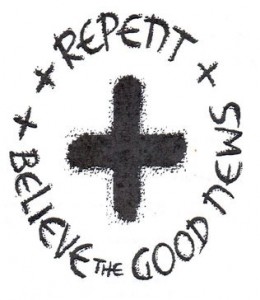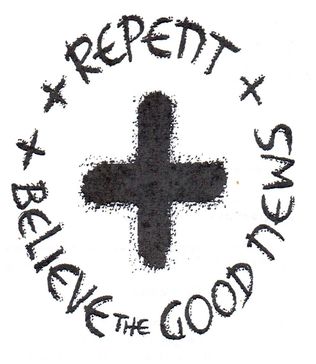 Ash Wednesday or dies cinerum is the first day of Lent, the Christian season of penitance and fasting. During Lent, those Christians observing the tradition purify themselves through prayer, fasting, repentance of sins and by making changes and sacrifices in their lives.
On Ash Wednesday, the Roman Catholic and Anglican faiths at Gatwick unite to hold a single ecumenical service at which those present may receive ashes. Others are welcome to attend. The officiating priest or chaplain marks the forehead of each worshipper, often saying "repent and believe the Gospel". The ashes are made from burned palms from the previous year's Palm Sunday service and symbolize humility and sacrifice for those who wear them. The special service is at noon in the South Terminal Chapel. Chaplains and visiting priests then offer the ashes to travelers and staff in both terminals.
2015
In 2015, Bishop Mark Sowerby of Horsham and The Right Reverend Stephen Kabora, the Bishop of Nyahururu, in Kenya participated with Father Jonathan from the Chaplaincy Team, shown in the photos above.
2016
In 2016, Bishop Mark returned and supported the Imposition of Ashes and the United Christian service, with Father Jonathan, Deacon Ian Wells, Colonel Peter Hawkins and Sister Josephine: