Prayers for Travellers
Christian Prayers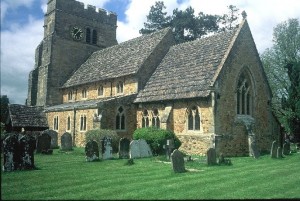 Jesus said: "My peace I give you. Do not let your hearts be troubled and do not be afraid." — John 14 v27
God our father watch over all who work at this airport. Let them know the power of your loving kindness and help them to use their gifts to your glory and for the good of the whole community.
Jesus said: "Come to me, all of you who are tired from carrying heavy loads, and I will give you rest." — Matthew 11 v28
May the Lord go with you on your journey, whether near or far; may He keep you safe in His loving care; may He guide you everywhere you go, by land, sea or air; may He bless you in every possible way, and may He be good to you until you return safely to your loved ones again. Amen.
Jesus said: "Go into all the world and preach the Good News…and I will be with you always to the end of the age." — Mark 16 v15 and Matthew 28 v20
Buddhist Prayers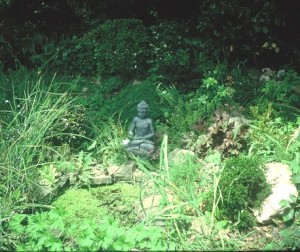 "Shakyamuni and Many Treasures Buddhas with the four bodhisattvas headed by Superior Practices, will lead you by the hand on your journey. The Lotus Sutra is a lantern in the dark or a boat at a crossing. At times it is water and, at times, fire. This being so, it assures us of "peace and security in our present existence and good circumstances in future existences." ' — Nichiren Daishonin, The Sword of Good and Evil
"I am praying that, no matter how troubled the times may become, the Lotus Sutra and the ten demon daughters will protect all of you, praying as earnestly as though to produce fire from damp wood, or to obtain water from parched ground." — On Rebuking Slander of the Law and Eradicating Sins, WND I
"When one lights a torch for someone at night, one brings light not only to another person but to oneself as well." — WND II, 1066
"A woman who takes this efficacious medicine [the Mystic Law] will be surrounded and protected by these four great bodhisattvas [the leaders of the Bodhisattvas of the Earth] at all times. When she rises to her feet, so too will the bodhisattvas, and when she walks along the road, they will also do the same. She and they will be as inseparable as a body and its shadow, as fish and water, as a voice and its echo, or as the moon and its light." — From "On Offering Prayers to the Mandala of the Mystic Law" (WND-1, 415).
Islamic Prayers
Send Thy peace, O Lord, which is perfect and everlasting, that our souls may radiate peace.
Send Thy peace, O Lord, that we may think, act, and speak harmoniously.
Send Thy peace, O Lord, that we may be contented and thankful for Thy bountiful gifts.
Send Thy peace, O Lord, that amidst our worldly strife we may enjoy thy bliss.
Send Thy peace, O Lord, that we may endure all, tolerate all in the thought of thy grace and mercy.
Send Thy peace, O Lord, that our lives may become a divine vision, and in Thy light all darkness may vanish.
Send Thy peace, O Lord, our Father and Mother, that we Thy children on earth may all unite in one family.
— Sufi Prayer
God is the light of the heavens and the earth.
The smile of God's light is like a niche in which is a lamp,
the lamp in a globe of glass,
the globe of glass as if it were a shining star,
lit from a blessed olive tree
neither of the East nor of the West,
its light nearly luminous
even if fire did not touch it.
Light upon light!
— The Qur'an (24:35)- al 'nuur – the light